Dates: Tuesdays at 7 pm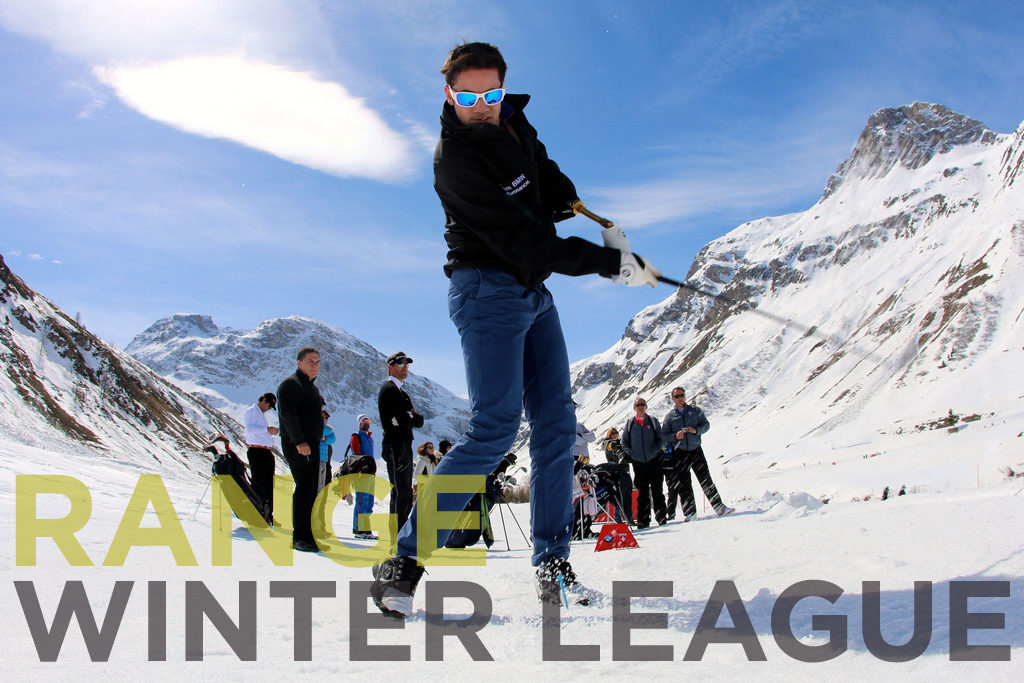 November 12, 2018 –  March 5, 2019 | 15 weeks
We will be taking the weeks of 12/25/18 – 1/1/19 off for the winter holidays.
LEAGUE FORMAT AND PRICING: 
2-Person Team Match Play | 18 Holes
$600 per person | $135 goes towards the prize pool
Rules: 2-Person Team Match Play that is handicapped (NO OUTDOOR HANDICAP IS NEEDED).  All players will come in every Tuesday at 7 p.m. to post their scores. Please note: if you are not able to make it, you will be in charge of finding a substitute.  Range will have a list of subs available that have established indoor handicaps.  If you are not able to find a sub, you will be assigned the least amount of points for that week. You will not be allowed to come in to make it up. At the end of each week, Range staff will post results and update the standings through a real-time bracket that you are able to view at any time.
Scoring: Each week has a separate number of points available.  If you have the best-handicapped score of the week, you will get the most points.  If you have the worst handicapped score of the week, you will receive the least points.
The first thirteen weeks will be the "regular season" and the goal is to accumulate as many points as possible. Week 14 will be a playoff between the 4 top players (1 vs. 4 and 2 vs. 3). Week 15 winners play for the championship with the two other players playing for 3rd and 4th place. All remaining teams will participate in mini tournaments amongst each other for additional prizes in weeks 14 and 15. 
The course rotation will be posted before the league starts allowing members to practice each course (on your own time) if desired.
HANDICAP: Week 1 will establish your handicap.  We will still score week 1, so points WILL be assigned for week one based on actual scores.  Each week's performance will impact your handicap, as we will implement a rolling handicap system that adjusts each week, based on prior week's performance.  The handicaps will be listed on the scorecards. The minimum allowed handicap will be 0 and the maximum allowed handicap will be 25.  If you find a substitute that has NOT established an indoor handicap, they CAN still sub for you, however, they will use 0 as their handicap for that week.
HOW TO SIGN UP: Email rebecca@rangedesmoines.com your filled out sign-up sheet to get signed up (preferred) or call and speak with a manager (515) 252-7500.