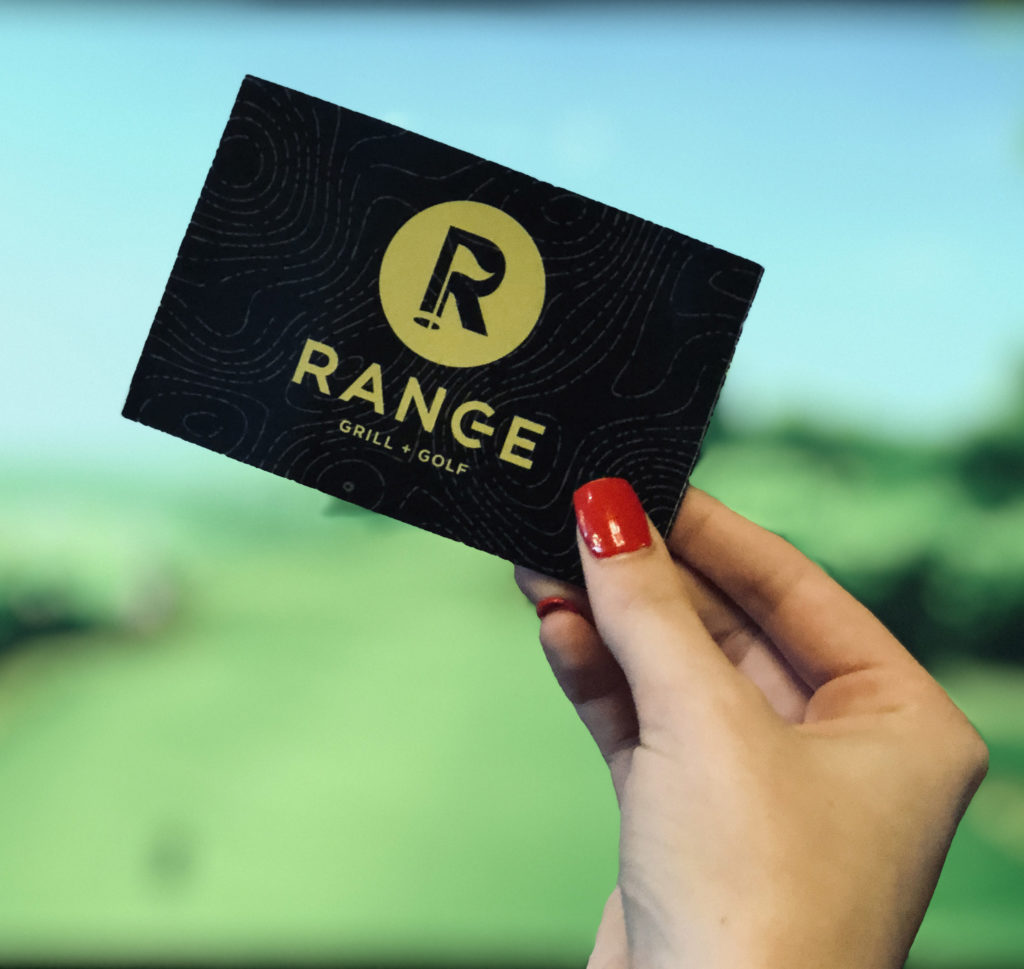 Looking for the perfect giftcard idea?
Whether it's for a holiday, a birthday, a promotion, or any special occasion, a Range giftcard puts the joy of fine dining and elevated golf right in the palm of your hands. One of our giftcards is the perfect gift for anyone; whether they love fine dining, signature cocktails, golf, or just going out on the town, Range is the perfect gift for all!
Range now has two giftcard purchasing options! 
E-Giftcards can be purchased online via our new point of sale system, Toast! Simply click on the button below to start the process of purchasing a giftcard worth $5-$1,000! Need some recommendations on how much to spend? Here's a few ideas!

A round of golf: $50/hour
Dinner for two: $50-$100
Cocktails for two: $25

Physical giftcards can be purchased in virtually any amount needed. If you simply want to give the gift of fine dining or add a round of golf for friends and family, it's the perfect solution at any price! Physical Gift cards can be purchased in the restaurant during regular business hours.

Gift Card Balance:
Need to check on your gift card balance? Check here!
For more information, call 515-252-7500 or email info@rangedesmoines.com.